About Us
Based near Seattle's waterfront, Glacier Peak Technology is a young start up that wants to enable businesses, software developers and other interested parties with an easy-to-use development platform tool that creates intelligent software applications quickly.

Since our earliest beginnings, we have strived to create a product for those who want to design software without the struggles that traditional implementation causes. With this goal in mind, we used every available resource – emerging technology, artificial intelligence, and a highly intuitive user interface – to come up with EvoLucid®: the future's response to today's problems™.

Our expertise is in creativity. Our strength is in delivering to you the best solutions to enable and enhance your pre-existing, and current, technology.
----=:=----
An Interview Done at the CTIA conference!
Here to Help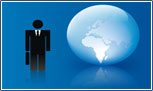 Hours: 9:00am to 5:00pm Pacific Standard Time
Be sure to contact us with any questions or other inquiries....
For Your Information
Bio-Inspired Engineering is Growing...
Into a field well-respected and evaluated by scholarly peers. As it is an integral part of our products' near infinite applications, any new information is as helpful to us as it is to you. See what we can do...

Testimonials!
A few of our customers have had good things to say about why they chose us over the competition, and why they partnered with us. Take a look at their testimonials.

We're on Twitter & LinkedIn!
Look for posts on future products, events, and other up to date information on the Glacier Peak product line!

Affiliations & Accreditation





FedConnect
Northwest Entrepreneur Network